Marketing Case Study
Rejuvenative Foods
By
|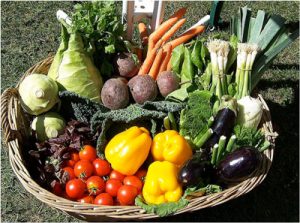 Rejuvenative Foods is the longest-running raw foods company in the United States. Rejuvenative Foods had hired another company for SEO with little success, they wanted real results. They wanted more traffic. Over several years we used dozens of Internet marketing strategies to tap into traffic for dozens of different food products. All told, Rejuvenative Foods saw a traffic increase of nearly 700%.
The Marketing Strategies We Used
Search engine optimization campaigns targeting organic and raw food terms were the first step to building Rejuvenative Food's online traffic. These SEO campaigns resulting in hundreds of top 10 Google rankings including extremely competitive terms such as "organic pickles," "organic salsa," and "organic sauerkraut." This alone accounted for a triple digit increase in targeted visitors every single day.
Amazon seller account optimization led to a month over month doubling of orders coming from the Amazon marketplace.
Email marketing campaigns were successful at bringing this surge of new customers back to the website for special offers and new product launches.
Overall, our Internet marketing campaigns drove hundreds of new targeted visitors to the website every single day, growing website traffic from 65 visitors a day to 450 a day.
Want more info? Call 503-974-4514
Call and find out how we can drive more leads to your website.