Our Work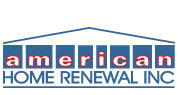 American Home Renewal has grown with the help of our ppc management and search engine optimization services.  They now rank for dozens of valuable keyword phrases related to siding, windows, and doors throughout the San Francisco bay area.


Gearing, Rackner, Engell, and McGrath hired InSites for organic search engine optimization work, and we delivered!
Google Rankings 2/15/2012                                        Google Rankings 5/22/2012 
Top 10 rankings: 2                                                              Top 10 rankings: 28
Top 20 rankings: 3                                                              Top 20 rankings: 15
Top 30 rankings: 3                                                             Top 30 rankings: 11


A Cut Above Exteriors is the largest exterior remodeling company in the Portland Oregon metro area. We helped out with search engine marketing services resulting in a 310% increase in total leads and a 50% decrease in cost per lead within six months of our taking over Pay Per Click management.
Before our search engine optimization work ACAE had 33 top 30 rankings on Google. After ACAE had 69 top 10 rankings.  Best of all, before they had zero #1 rankings and afterwards they had 12 #1 rankings for phrases used by potential customers.   These numbers do not include brand-related phrases.

The longest-standing raw food company in the United States hired us for search engine optimization, ppc management, and social media strategy.  Rejuvenative has seen close to 10x increase in website traffic from 50 a day to over 500 a day.  Our campaigns for Rejuvenative have included a combination of digital marketing and search engine marketing strategies. Today  Rejuvenative ranks on page one of Google for hundreds of highly competitive phrases such as "organic salsa."


Renovation Concepts asked us to help them rank for their priority keyword phrases home energy audit portland oregon (#1), remodeling portland oregon (#4), portland oregon remodeling contractors (#3), aging in place portland oregon (#3). Secondary phrases covered nearly home improvement related phrase with varying success.  (Renovation Concepts closed in 2011)

Hired for search engine optimization, a few months following our SEO work Marco Polo had a 277% increase in search engine traffic accounting for 15% of all sales.
The Wall
"The Wall" hired us with the hope of ranking on Google for the following keyword phrases: portland oregon + concrete patios (#7 on Google 12/1/2010), patio pavers (#12) stone work (#8), driveways (#23), brickwork (#7), flatwork (#3), stamped concrete (#14), pavers (#5) , sidewalk pavers (#4). stone fireplaces (#3) Unfortunately, years later The Wall put up a new website without our input and last we checked The Wall had given up all of these rankings.  Every web designer will say they do SEO. Just like any person who heats up soup can call themselves a cook.
Other Projects
Ko Denmark
Pre1 Software
Elemental Technologies
Renewal By Andersen
QCI Nutritional Supplements
The View From Above
Raw Oils
Cocoa Dream
D.C. Blosser & Associates
Stoppiello Architecture
The Native Perspectives Project
Your Laundry Service
EDI Finishes
Brightworks
Oak Grove Cabinets
Gemware Jewelry
High Cascade
Nepal Discovery Tours
Pinup Brenda
Foster Gold
The Derrick Brockie Award
Dr. Janson MD
Energy Park
20-20 CMS
RandomFacts.org
Breakthrough Watch
Oregon Aerial Photography
Different Sources of Electricity
Dangerous Writing with Tom Spanbauer
Equity Investments LLC
Beatniks Designs
Son Import
Kevin Stewart
Tetruss
Summershow
Fantasy Basketball Stats
Fleur de Lieux
De Novo Law Software