PPC Management Company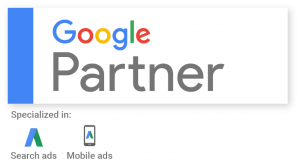 Check out our testimonials and find out the experience you could have by choosing InSites Web Services as you Pay Per Click management company.  We have helped companies large and small increase leads and sales with our PPC services. In the process we have earned the distinction as a Google Adwords Certified Partner. Call us today at 5 0 3 . 9 7 4 . 4 5 1 4 and ask us about our history of increasing conversions and decreasing cost per conversion for our clients through ppc advertising.
As your PPC company we will put your business' ads on Google search pages and other major websites across the Internet. This is pretty easy to do if you have the time.  However, not all ppc campaigns are created equal.  Through our data-driven pay per click management services we have routinely increases click-through rates and conversions while reducing cost per conversion.
Contact us today at 5 0 3 . 9 7 4 . 4 5 1 4 and ask about our ppc management case studies.
Setting up ads to run on pay per click advertising networks is easy, they want to sell you ads!   It's also true that Google Adwords is the greatest marketing tool ever created.  Never before have advertisers been able to measure their return on investment so precisely or quickly.  If you are not using Adwords to test your messaging and conversion strategies you are missing out on valuable insight.
Adwords offers endless tools and techniques to help target audiences, measure performance, and allocate budgets.  Yes, setting up ads is easy, but a good return on your investment is far more difficult.
InSites Web Services has a proven track record of increasing conversions and decreasing cost-per-conversion. Contact us at 5 0 3 . 9 7 4 . 4 5 1 4. We would love to tell you about our case studies.


"I wanted to thank you for the continued service and support that we receive from Insites Web Services. We have used your company for various projects for the last six years including SEO, PPC management, landing pages, website design, and internet consulting. Over the years we have tried different digital marketing agencies in order to improve our metrics and conversions. However, every time we have tried a new vendor, they fall short of the results you have been able to deliver and we always end up coming back to Insites Web Services. I appreciate your dedication, hard work, and results that you continue to deliver to A Cut Above Exteriors."  Mark Tiffee, CEO
Contact us
 today and find out what we can do for you.